More than 60 Years of National and International Experience
Experience the beauty and energy of Afro-Caribbean music with Babasango - a seasoned and skilled conga drummer, percussionist, performer, and teacher.
Customize the Presentation for Your Event with My Live Conga Performances
Have it your way! Customized live performances, workshops, classes and lessons!
Sangomuyiwa is the name given to Russell Robertson II (aka Babasango) by the Alaafin of Oyo, Nigeria, in 1972. He is a percussionist specializing in Afro-Caribbean music with over 60 years of extensive performing and teaching experience.
He was born and raised in New York City, surrounded by Afro-Caribbean musical influences. At a time when little of the music of the African Diaspora was available in the United States, Babasango began his career as a conga drummer at age 11 with Richard "Pablo" Landrum, a master conguero, batalero, and Babalawo. He continues to teach in those traditions passed down to him, and as a conga performer and master teacher, he has started and nurtured many congueros on their paths. He is the founder and artistic director of the Liberation Ensemble of Queens, New York.
Babasango has been in local, national, and international productions and on Broadway and has recording, television, and film credits. He has worked with individual musicians, bands and orchestras, dance companies, live audiences of all sizes, and in venues from clubs and classrooms to major theatres, including the Hawaii Theatre in Honolulu and the Eisenhower Theater of the John F. Kennedy Center for the Performing Arts in Washington, DC.
He holds a Master's degree in Ethnomusicology from the University of Hawai'i.
Babasango maintains residences in New York City and Honolulu, performing, teaching, and continuing his education. He can be available to travel and will provide references at your request.
For more information on live performances, recording sessions, workshops, accompaniment, private or group lessons (including online), or lectures and demonstrations, contact Babasango at
(808) 222-4965 Email:
sango@hawaii.edu
.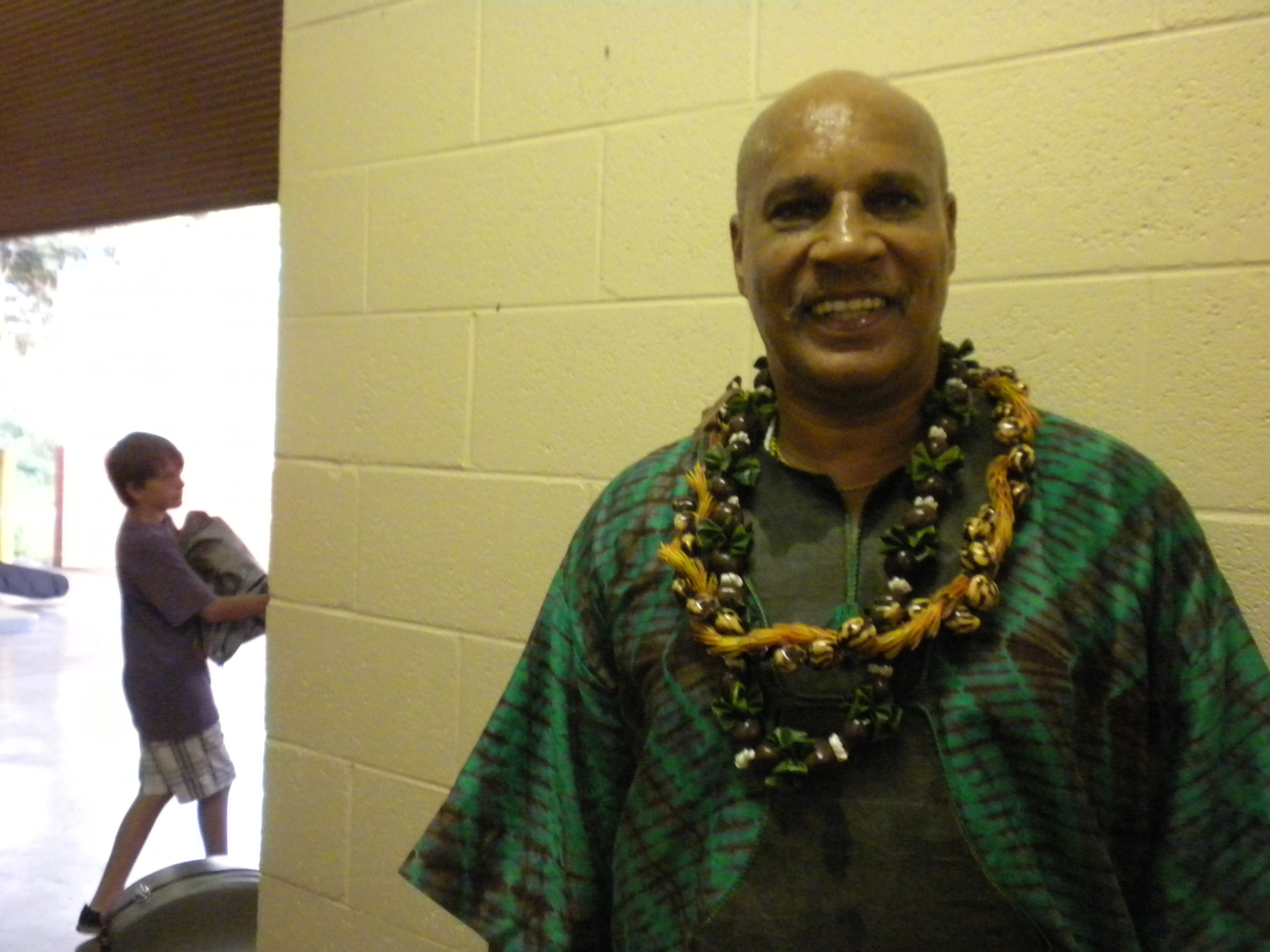 Local 802 - American Federation of Musicians, New York City
Screen Actors Guild, New York City